FrostCon 2015 Information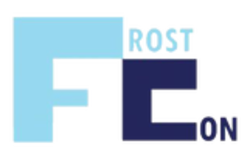 FrostCon 2015
January 31, 2015
Sheraton Centre Toronto Hotel
Toronto, Ontario, Canada


Costume Convention with Anime, Comics, Fantasy, and Sci-Fi programming
Organized by Seaway Valley Conventions




FrostCon will be held at the Chestnut Conference Centre in Toronto, Ontario. Come out for a day full of anime, comics, sci-fi, fantasy and more! Cosplay is highly encouraged! But dress warmly if you do!
Attendance:
2,200 total people (estimated)
2,000 paid attendeees (estimated)
Registration Information
Advance Rates
$11.24 through October 30, 2014
At-Door Rates
$15

Photos and Reports
Submit a link to your FrostCon 2015 report