ETSU-Con 2018 Information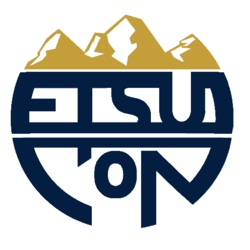 ETSU-Con 2018
February 17-18, 2018
East Tennessee State University, Culp Center
Johnson City, TN


Anime Convention with Comics, Fantasy, Sci-Fi, and Video Gaming programming




Multi-genre convention! Spanning video games, anime, comics, sci-fi, and fantasy in an educational setting at East TN State University. Now in year 6, ETSU-Con has received annual attendance of over 1800 students, faculty, staff, and fans from around the country! Located in Johnson City, TN, we're uniquely located near Virginia, North and South Carolina, and most of Tennessee and Kentucky.
Registration Information
Advance Rates
$25
At-Door Rates
Both Days: $35
Saturday: $25
Sunday: $15

Photos and Reports
Submit a link to your ETSU-Con 2018 report
Update Information for ETSU-Con 2018


Last updated: 2021-12-15 16:35:17