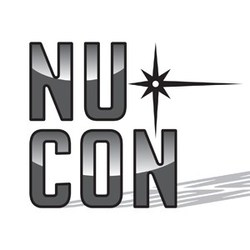 NuCon 2017
June 9-10, 2017
Gadsden Convention Hall
Gadsden, AL


Science Fiction Convention with Anime, Comics, Fantasy, Horror, and Steampunk programming




Our mission is to remain a "For the Fans, By the Fans" Convention. We want everyone to have a great time. Fun and family-friendly with good, caring people surrounding it all. If there's anything you'd like to see at the next event, use the contact form and let us know. We will consider all suggestions and do our best to make the ultimate convention for everyone.

NuCon is a pop culture convention. There will be Vendors, lecturers, panels, costume contest and a drone challenge. Vendors will include sci-fi, fantasy, cosplay, anime, steampunk and zombies. Speakers and panels will cover costuming, film making, 3D computer art, leather work and zombie topics.
Photos and Reports
Submit a link to your NuCon 2017 report